THE OTHER SIDE OF THE COIN: How White Christians Can End Interpersonal and Systemic Racism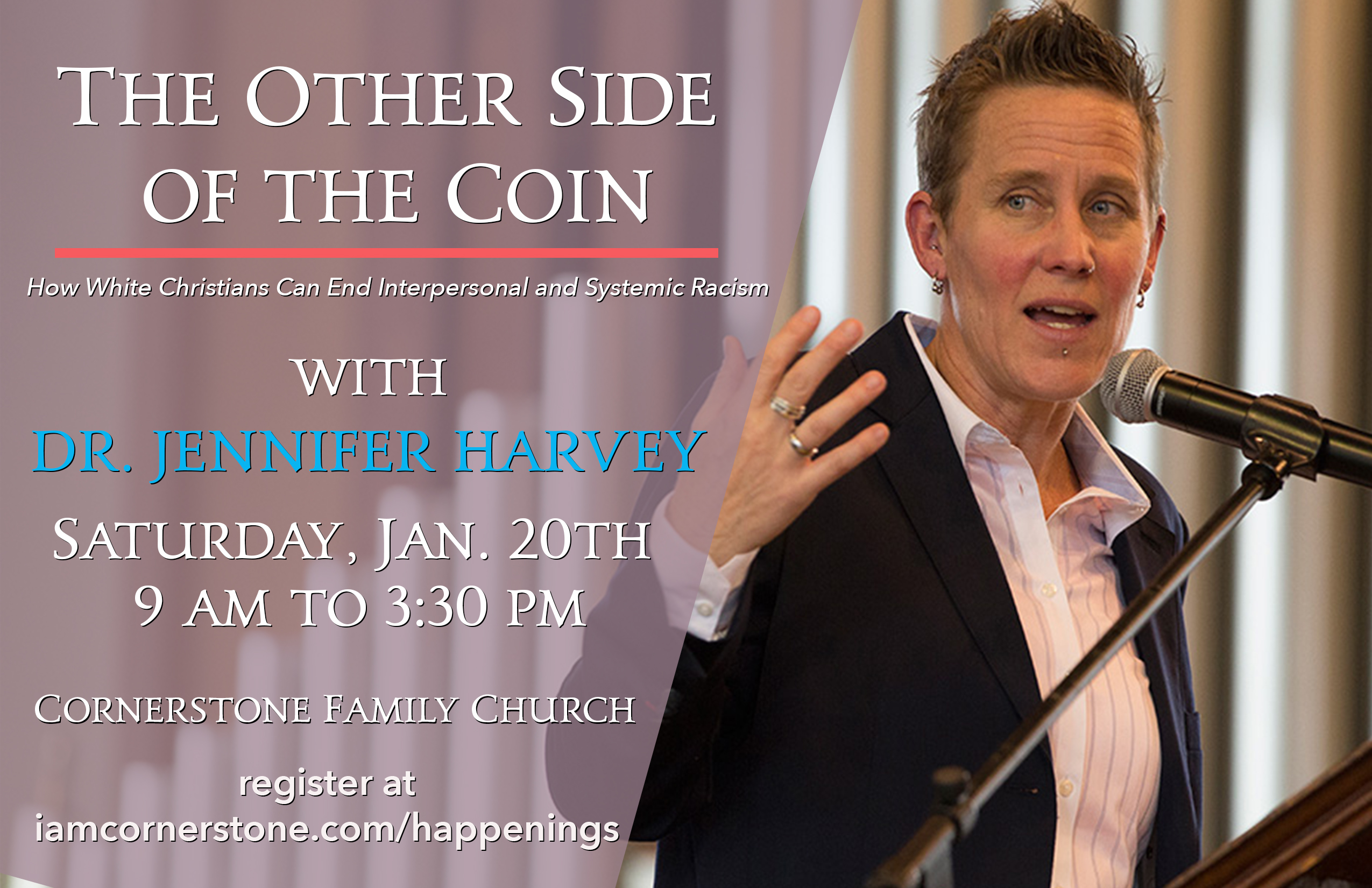 When it comes to racial justice, we typically focus our attention on people of color. This focus is appropriate. But, engaging in deep thinking about the relationship of white people to racism is also critical work and is work we do much less often in our communities.
This seminar is open to people of all racial and ethnic identities who want to explore the challenges and possibilities white identity poses for white peoples' ability to sustain robust and creative anti-racist activity in solidarity with people of color. The goal is to enable stronger and more authentic multi-racial community.
As part of CFC's 2018 Bridge Building Series, we are excited to host Rev. Dr. Jennifer Harvey on Saturday, Jan. 20th from 9 am to 3:30pm. We hope you'll join us for this inspiring, educational and empowering time of insight.
Cost is $25 per individual or $40 per couple. Registration fee includes Rev. Dr. Harvey's book "Dear White Christians," lunch and childcare (if needed).
Attendee Types
$25

–

Individual

$15

–

Spouse

$0

–

Child (age 11 & under)